Worldz transforms your digital shop into a Social Commerce in a few clicks
Turn your e-commerce into a Social Commerce by granting personalized discounts based on social popularity of your cutsomers if they share what they are buying.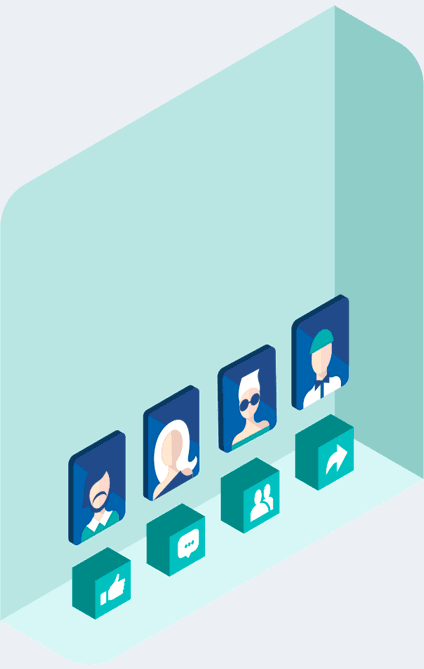 Worldz is an innovative start-up in the Advertising Technologies Industry which develops a Social Booster platform that turns e-commerce into Social Commerce
Turn you customers online into Brand Ambassadors on Facebook and Instagram, and increase your performance in sales and lead generation.
INTEGRATED FEATURES
Worldz is also an Ecommerce Marketing tool with many features
Micro Influencer automation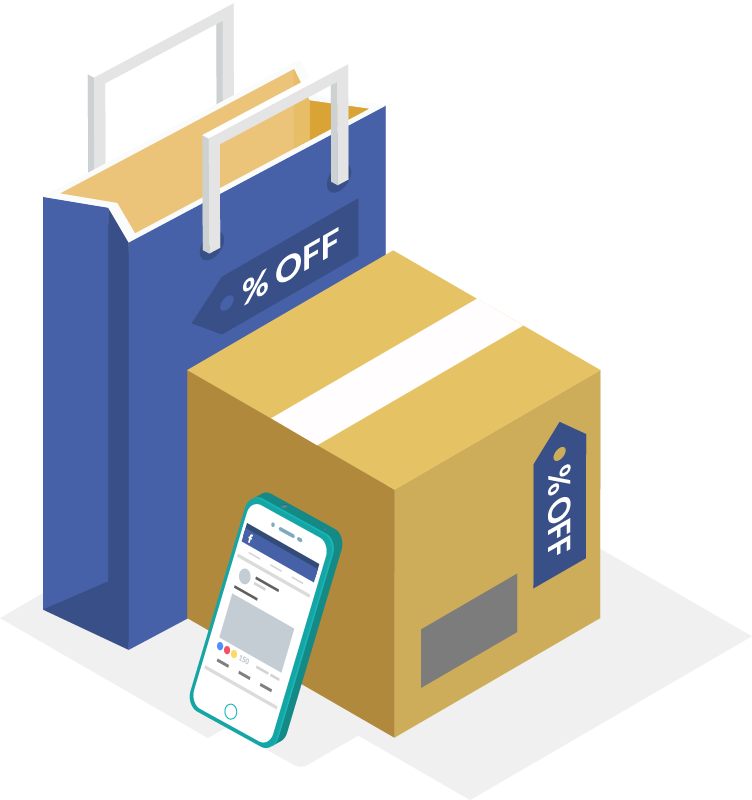 Turn your customers into micro influencers! Worldz is the only platform in the world that, through a proprietary algorithm, understands the social sharing economic value of your clients on Facebook and Instagram. Based on this value, you can grant discounts in exhange for a social post.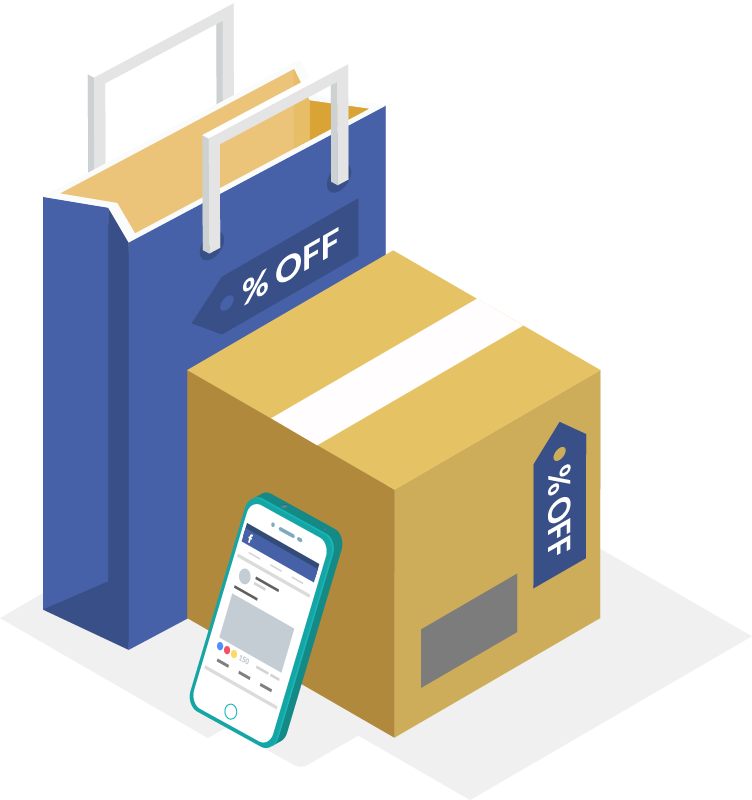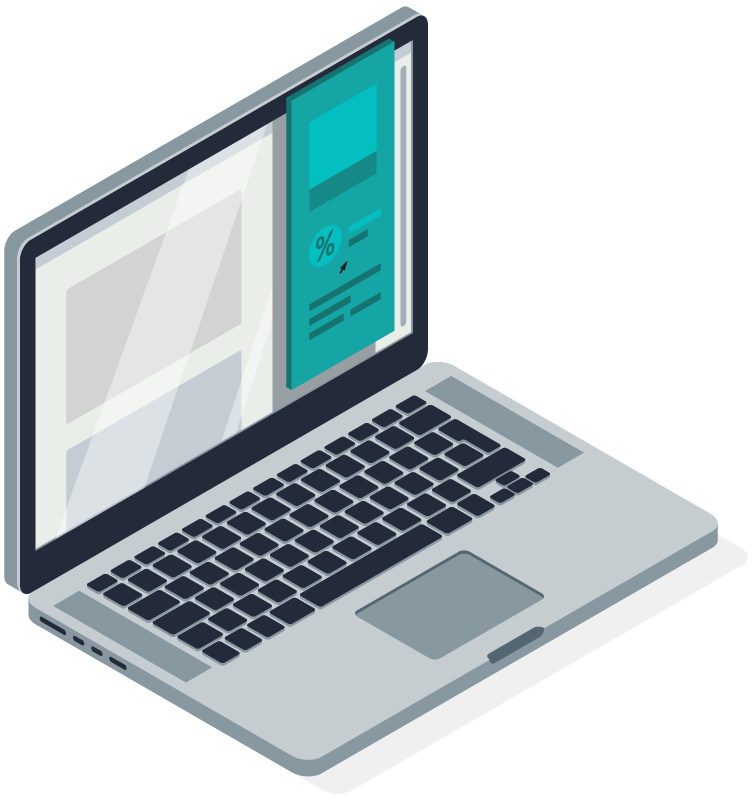 Marketing Automation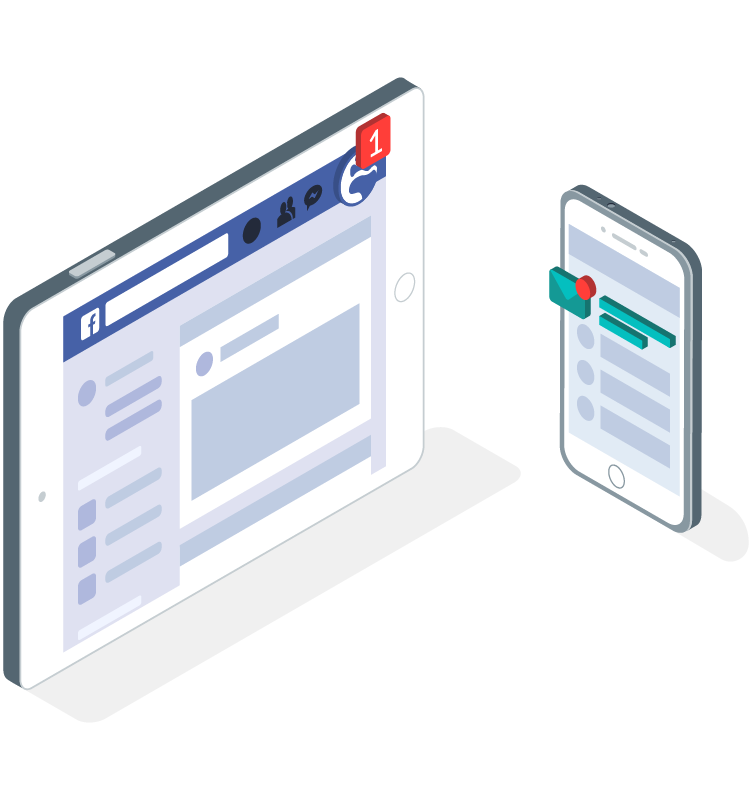 Send automatic emails or Facebook push notifications to users who leave the cart or who frequently visit product pages. Without any configuration or activation. Worldz will do it for you and is the only platform that allows you to reach your customers while they're using Facebook.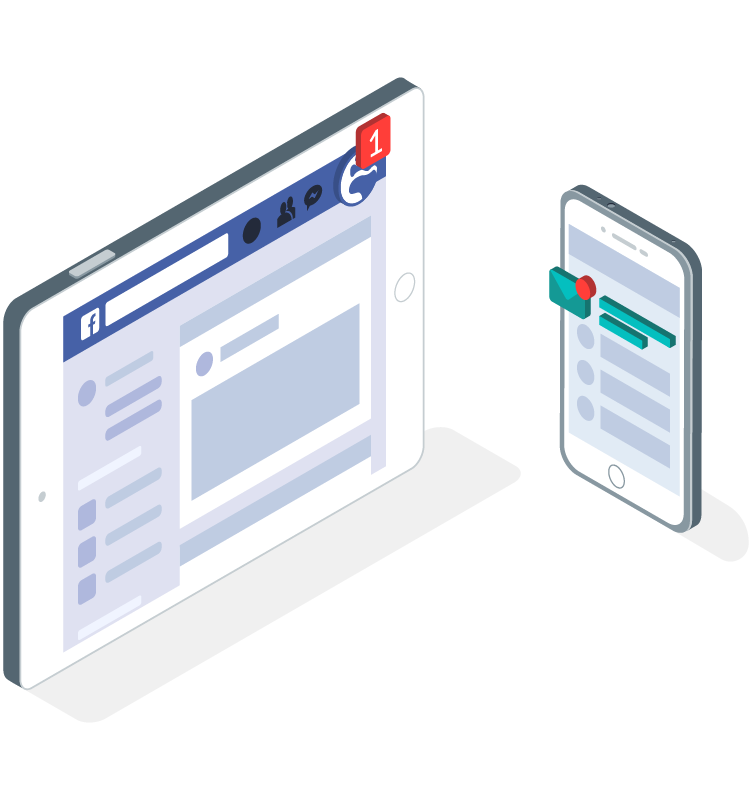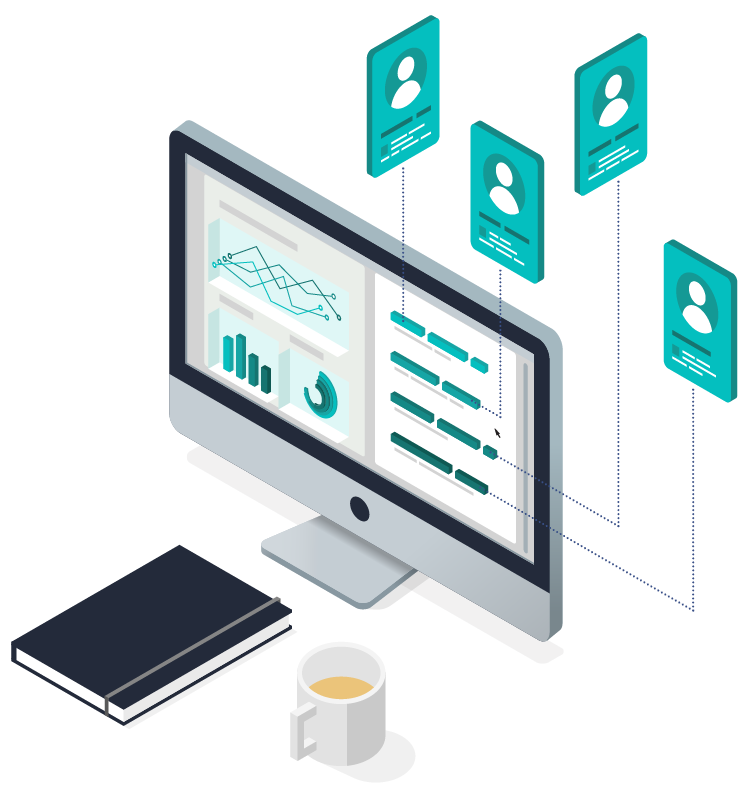 Lead Generation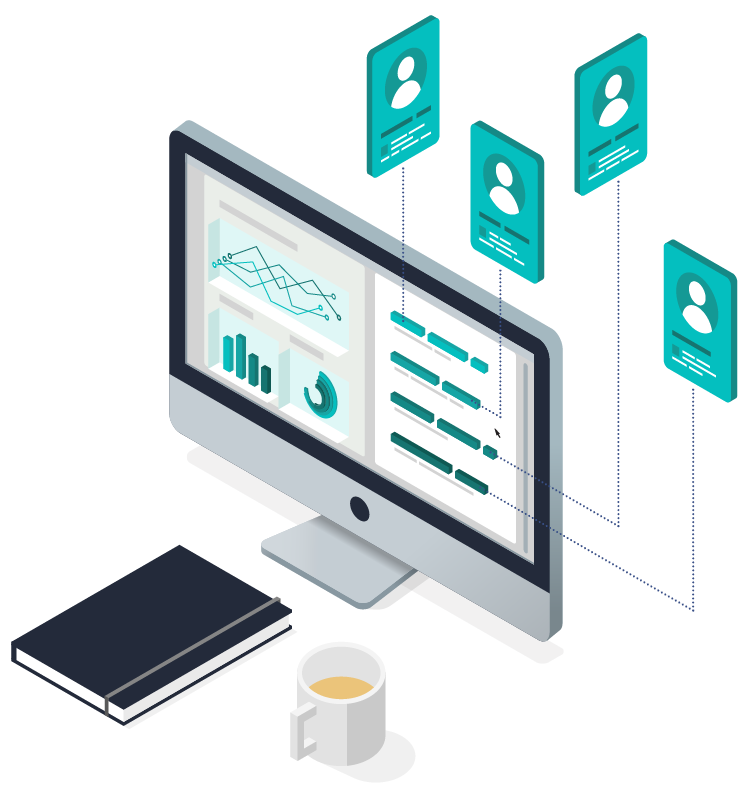 Thanks to Worldz behavioral overlays and call to action, you get information about your prospects just by downloading them from your control panel. Worldz leads are always complete with the user name, surname and email. They profile your customers, the most interesting target for your brand.
Insights
With Worldz you always have all the statistics available: new users, accesses, shares, leads, Worldz conversion rate, products added to the cart, abandoned carts and emails.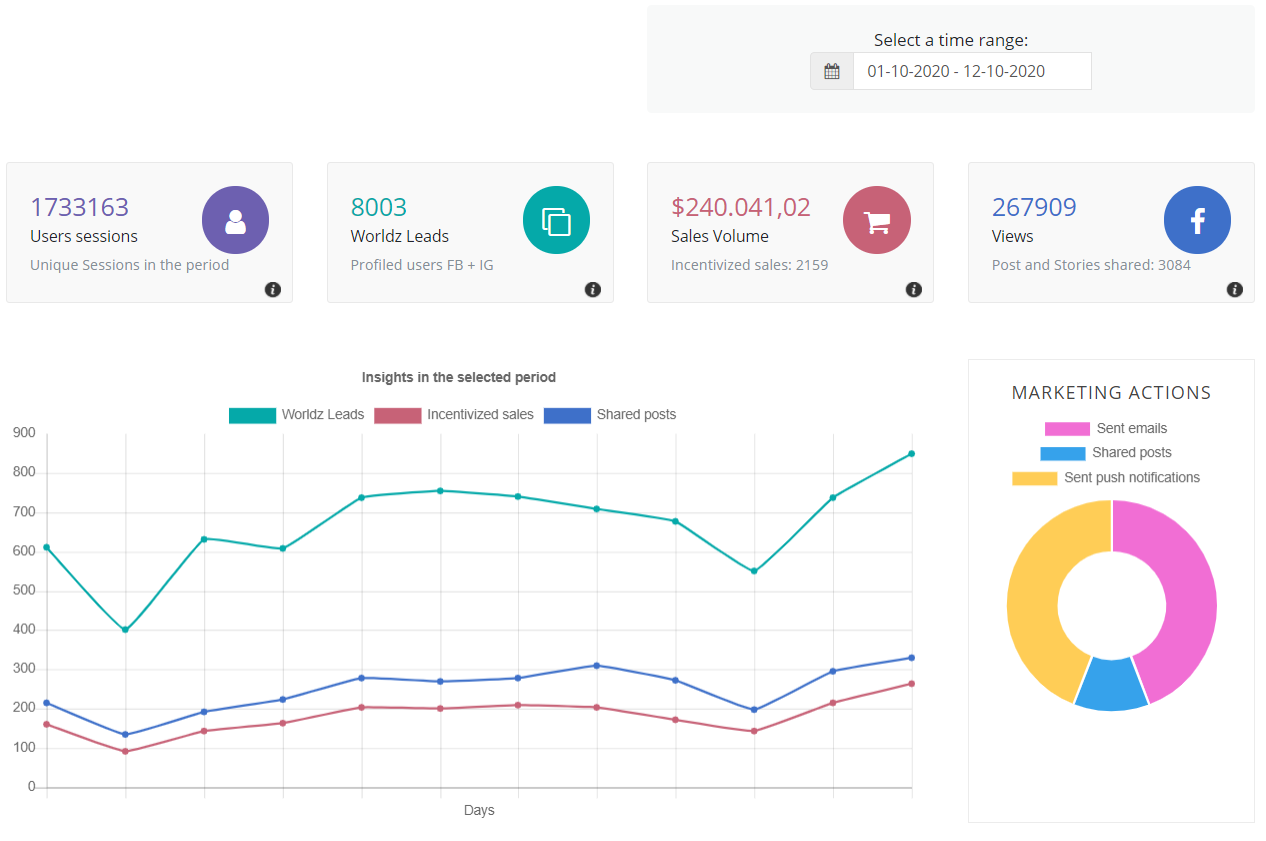 A SOLUTION FOR EVERY NEED
WHAT'S YOURS?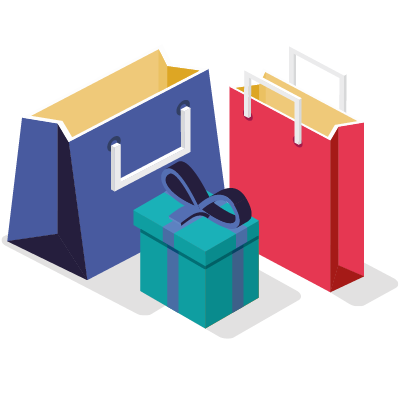 SOLUZIONE WEBSITE
Porta gli utenti dal tuo sito web al tuo store fisico con Worldz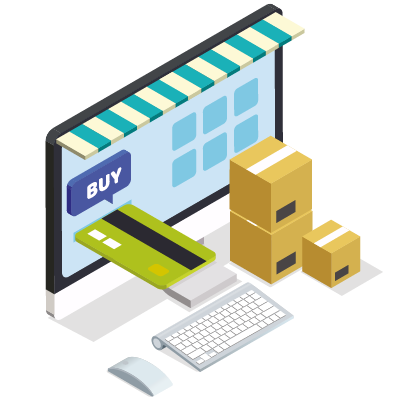 SOLUZIONE E-COMMERCE
Ottimizza, recupera e converti il traffico, acquisendo visibilità sui social network
Turn your e-commerce into a Social Commerce!
Contact us!
Our help desk is always here